Liquid Edge Oilfield Services Ltd. offers complete tank truck services for Grande Prairie, Northern Alberta & B.C. and are backed with their COR certification, ComplyWorks and ISNetworld.
We're your choice when you need sour sealed units, crude oil, rig fluids, production fluids, KCI and drilling mud transportation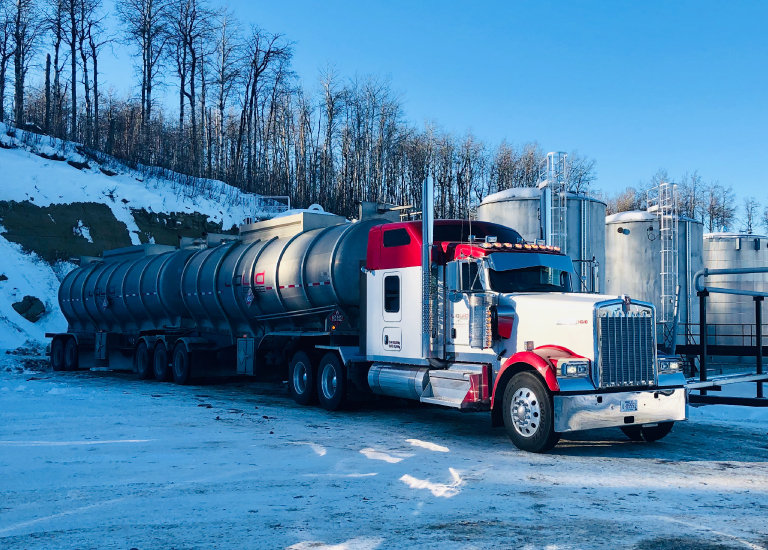 Liquid Edge handles production fluid management and works with service rigs, drilling rigs and on completions.
Liquid Edges tank truck fleet consists of 5,6,7 8 axle units and floater units.
From fresh water to corrosive and sour fluid we have you covered. Liquid edge offers digital ticketing which allows you to track and manage your fluid at your fingertips. Reports can also be generated on demand.