At Liquid Edge Oilfield Services Ltd., our commitment to safety works hand in hand with a belief in continuously improving our work practices.
Our entire team is dedicated to ensuring the health and safety of colleagues, clients, contractors and visitors.
We employ an extensive and proactive health and safety program backed up by a strong presence in the field to ensure the wellness of all operations – both fixed and mobile – in the environment and community. Supervisors log many kilometres every day checking in on operators and ensuring they have all the tools needed to get the job done.
We exceed client's expectations for safe work practices and comply stringently with all federal OH&S government legislation and standards.
Management participates fully with our internal monthly maintenance audit program. This ensures our fleet's top of the line equipment operates safely to minimize any environmental damage.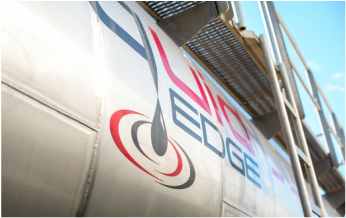 All employees engage in the safety program and recognize their responsibility of representing Liquid Edge Oilfield Services within the community.
Safety Certifications
We're a member of ISNETWORLD and have Complyworks and Energy Safety CSO certification.
Basic Training
H2S
Standard First Aid
WHMIS
Wildlife Training
Energy Safety CSO
Hours of service testing
Fatigue Management testing
Cargo Securement and Weight and Dimensions testing
Hazard Management Training Program
Transportation of Dangerous Goods (TDG)